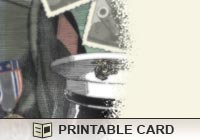 Veterans
Military hats, medals, and pictures form the border of this printable card. Add your own pictures also.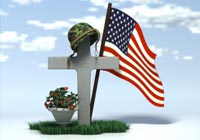 Memorial Grave
In this 3D animated holiday ecard, a grave appears with a soldiers helmet and flag. Remember those who have sacrificed all for our freedoms this Memorial Day.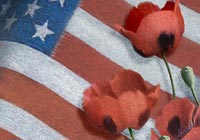 Memorial Day
Patriotic images to honor and remember the fallen heroes highlight this patriotic 3D animated Memorial Day e-card.