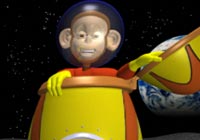 Space Monkey
In this 3D animated funny e-card, a monkey in outer space pops out of his rocket with the apology, Sorry if Ive been a little spacey lately.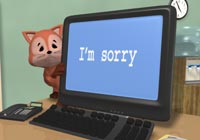 Sorry Cat
A sad cat types Im sorry on the office computer in this 3D animated greeting. Can you forgive me?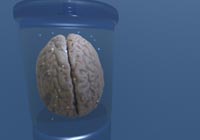 Donated Brain
A brain floats in a laboratory jar in this 3D animated humorous e-card. The text is Im sorry. I must have donated my brain to science.