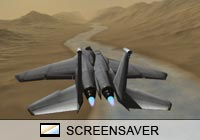 Sky Warrior
Miscellaneous
Come along for a ride as this fighter jet zooms through the desert in this animated Mac and Windows screensaver.
View this ScreenSaver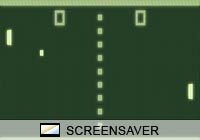 Pong
Miscellaneous
Remember Atari? Blips are bounced back and forth in this state-of-the art video game desktop screensaver for use on Windows and Mac.
View this ScreenSaver