Mother's Day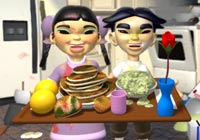 Messy Kids
In this delightful 3D animated Mothers Day ecard, the son and daughter prepare breakfast for their mom. With all of the stirring, frying, and cooking, thats one messy kitchen.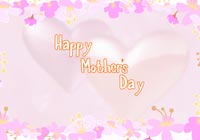 Mother's love
The warmth of a mothers love is on display in this pretty, pink 3D animated Mothers Day e-card. Text about Moms hugs, kisses, and cookies appears on two hearts with a flower background.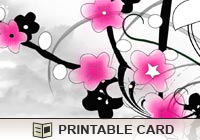 Pink Blossoms
The black and white design is set off with pink apple blossoms in this stylish printable greeting card.