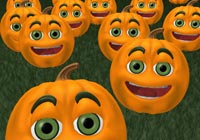 Pumpkin Smile
Smiling pumpkins and jack-o-lanterns inform you that Halloween is almost here in this fun 3D animated holiday ecard.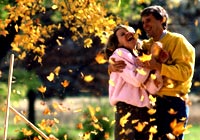 Autumn Beauty
This animated seasonal e-card celebrates the joys of autumn: playing in golden leaves, picking pumpkins, hunting, and Halloween jack-o-lanterns.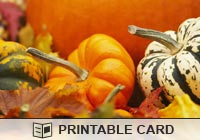 Gourds
Cute gourds and pumpkins appear in this printable autumn card. Personalize it with your own pictures.